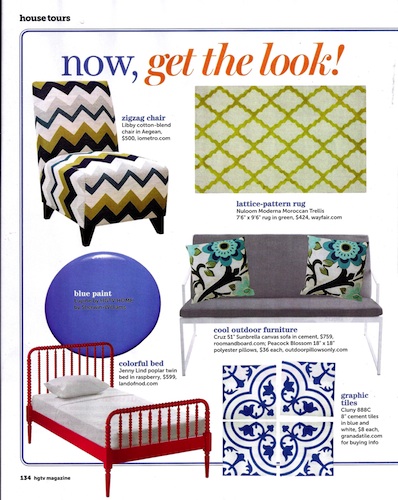 Granada Tile's great publication roll continues with another appearance in HGTV Magazine. For a recent feature, they included our Echo Collection's Cluny cement tile design, one that we might add has been very popular of late with our clients, in a stunning custom color combination. Say hello to Cluny in midnight and white!
While we've always loved Cluny in more neutral shades, we think the version HGTV chose is really fabulous—and immediately put us in mind of Delftware, that stunning tin-glazed pottery that first started appearing in the 16th century in Holland. While it flourished chiefly in the 17th and 18th centuries, the look has become synonymous with Dutch design in the succeeding centuries. The pieces, which frequently included tiles, often featured figural designs but there were plenty of floral and more abstract designs as well.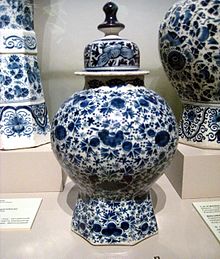 HGTV's design got us thinking: Would other Granada Tile designs transform into Delft-inspired looks if we tweaked the palette. The answer, not surprisingly, is yes. All you need to do to capture the look is start with one of our more traditional cement tile designs (those inspired by 17th- and 18th-century European designs are, obviously, a good place to begin).
Think Normandy, a somewhat similar concrete tile design to Cluny with its leafy pattern. Then, play with a very simple palette. We recommend choosing just midnight and white with a hint of the sky to keep the Delft-y-ness going. And voila! You've got a Delft-inspired cement tile design that could make bathroom wall tiles or kitchen tile backsplash into a little touch of Holland.