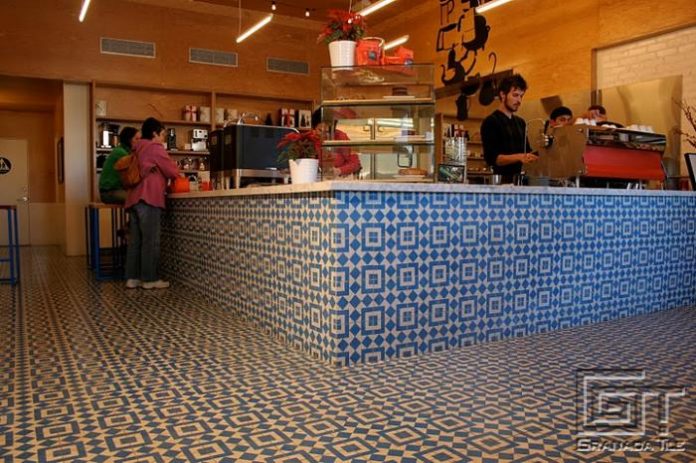 Are you decisive? Do you like to do things immediately? If so, waits are the worst for you. It's no fun to make a move and then have to cool your heels before it can be completed. That's particularly true when it comes to renovation projects. At Granada Tile, we have a solution to at least part—the cement tile part—of that problem. If you take a spin around Granada Tile's Web site, you'll see that we have a section for in-stock cement tiles. It's the perfect spot for people who want to dig into a tile installation immediately. Have bathroom tile in desperate need of a switch-out? Have a tile backsplash that could use some sprucing up? You can find some of our most popular cement tile designs in stock all the time, housed in our Los Angeles and Edison, New Jersey, warehouses (one in Houston is coming soon). If you happen to be in either area, they're available for pick up, or they can be ready to ship in as few as one to two days.
You can choose from a range of our Echo Collection favorites: the crisp geometry of our beloved Fez cement tile design (available in either blue-and-white or black-and-white) and Athens to more traditional designs such as Bordeaux and St. Tropez. There's also an outstanding selection of solid color Echo Collection tiles. We've also got a limited stock of some other Echo Collection standouts. The very on-trend chevron design of Ardoz is available in silver and white while supplies last. You can also choose, at least for a little while, from some of our newer cement tile designs, including Boulder and Boston from our Stripes group, introduced last year. (Some of our other collections have quicker delivery options too, including cement tiles from our Rustico and Antique ranges.)
So, if you're feeling ready to take up that long-delayed kitchen tile installation or have a space that just cries out for an accent of wall tiles, mosey over to the in-stock section and take a spin around. You'll be thrilled with what you find!