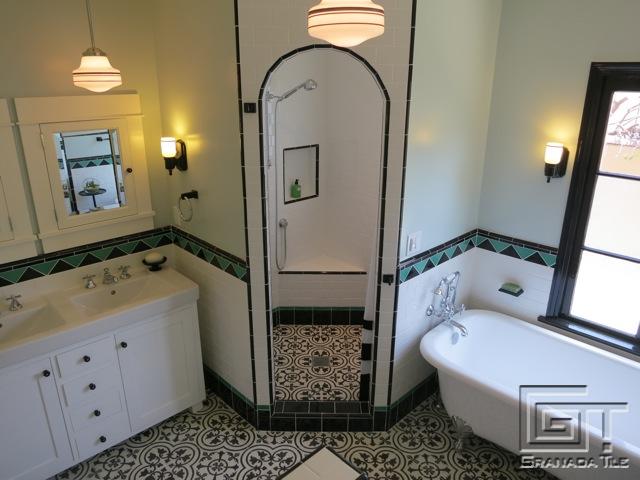 This post originally appeared on Steam Showers Inc, the largest distributor of steam showers and walk-in tubs in the US
Top decorating trends in 2016 and 2017 involve homeowners reinventing the way they think about the various spaces in their home. According to Elle Décor, the bathroom is one of these areas getting some extra thought. No longer are homeowners choosing between functionality and beauty. The modern age of design gives us both, along with a myriad of options to choose from for a completely customizable experience.
One of the best ways to revamp a bathroom and create a seamless design scape is to re-surface the shower. Tiles are the go-to material for bathrooms and showers, but that doesn't mean you have to go with the same, boring square tiles. There are so many designs, shapes, sizes, and colors to choose from. It is also important to consider the different manufacturing processes, as they aren't all created equal.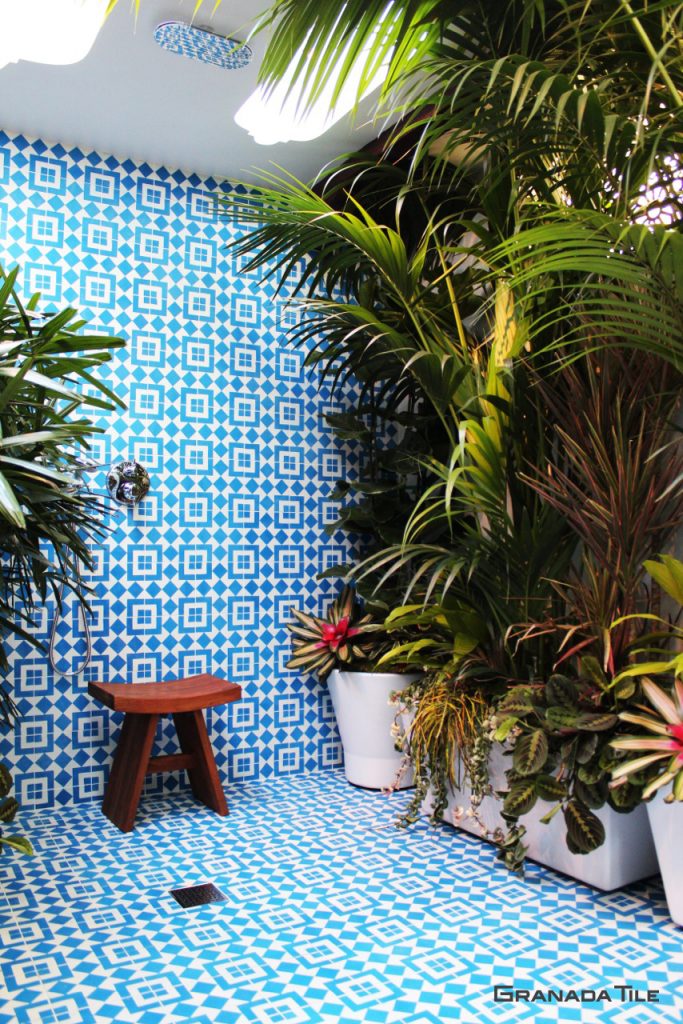 Cement Vs. Ceramic Vs. Glass Vs. Stone: Which is Best for Indoor Showers?
Cement tile is enjoying a recent return to the spotlight and is one of the most sought after home materials on the market today. Its unlimited design options lend to its popularity, which are made possible by the manufacturing process that involves pouring a mixture of cement, sand, and dye into molds that are then pressed with 2,000 pounds of pressure.
Ceramic tile is manufactured from clay and powdered glazes and is fired in a kiln to harden. They come in many designs and intricate patterns and offer something for every type of preference. They look very similar to cement tiles but aren't quite as durable and will exhibit signs of wear and tear more quickly.
Glass tile is a popular choice for colorful backsplashes in kitchens, but being incredibly slippery, it doesn't make for the best option for indoor showers.
Natural stone tile like slate and marble is known for use in kitchens, often for countertops and backsplashes. This type of tile is more vulnerable to water absorption and should not be used in high moisture areas.
The Best Option for Indoor Shower Tile: Cement Tiles
Built to last, cement tiles will stand up to the test of time and nature. For an indoor shower that may be used after pool time or for regular bathing, you need to look for a product that can handle heavy use, moisture, spills from products, and scratches. Cement tiles can withstand these stressors and still look great for many years. Here are additional reasons why cement tiles are the perfect option for your indoor shower floor and surround.
1. Cement Tile is Water Resistant (As Long As It Is Sealed Correctly).
You will want to make sure that you choose a tile that can combat water and moisture damage. The type of tile should do fine when submerged in water. If cement tile can handle residential and commercial pool surrounds, it can handle whatever your family's daily showering habits throws at it.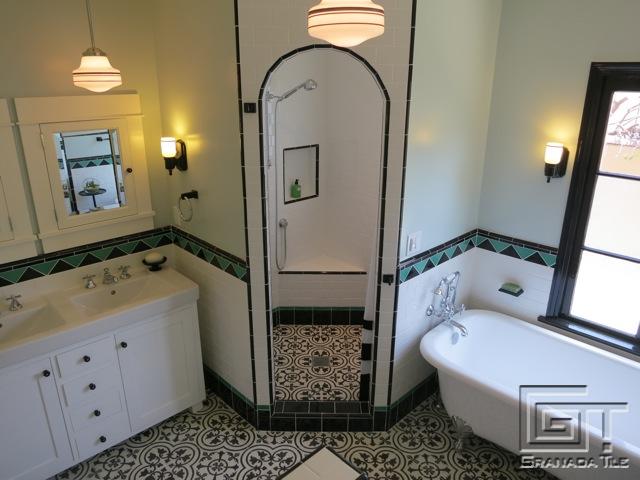 2. Cement Tile is Non-Slippery
Worry less about slipping accidents by choosing an indoor shower tile that is much less slip prone than porcelain tiles due to the naturally porous surface that does not bead up water. Tip: Consider a smaller tile design for the floor of your indoor shower for more grout lines and more traction.
3. Cement Tile is Incredibly Customizable
One of the most well-loved things about cement tile is how customizable it is. Mix and match patterns, swap colors in a pattern to create a unique alternative, or come up with your own sketched design to create something one-of-a-kind. Use the same cement tile design on the floor and walls of the shower, or mix it up with a few different patterns and solids in complementary shades.
4. Cement Tile is Strong
When you design an indoor shower, you need to use materials that are truly built to last. The shower in your home gets used on a daily basis, most likely multiple times a day. Choose a shower material that won't chip, warp from water, or scratch. For tile, this option is cement tile.
Now that you know all of the reasons why cement tile is the best and most stylish option for indoor showers, it's time to start designing your functional and beautiful bathroom space.