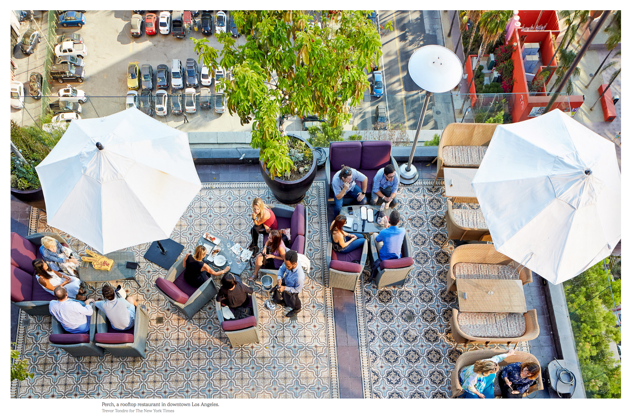 We have many cement tile patterns and we're always creating new ones. However, if we don't have the exact cement tile pattern you're looking for, we have two solutions: we can manipulate the colors in our existing concrete tile patterns to come up with a close facsimile of what you're looking for or we can work with you to create a custom tile pattern!  For example, we recently came across this shot of Perch, a restaurant in New York City in The New York Times: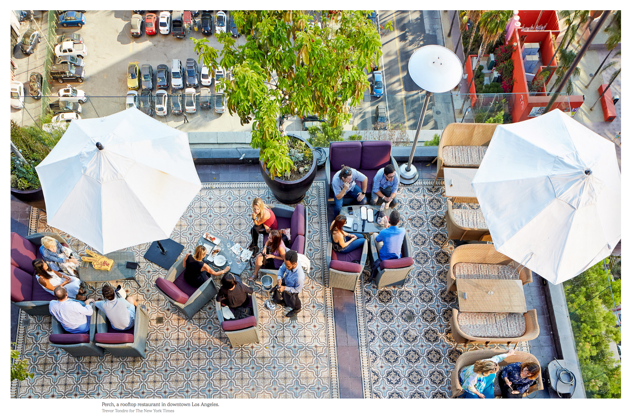 Gorgeous, yes? We think so too!  While we don't have that exact tile patterns here are some close re-creations. First up, our Copenhagen cement tile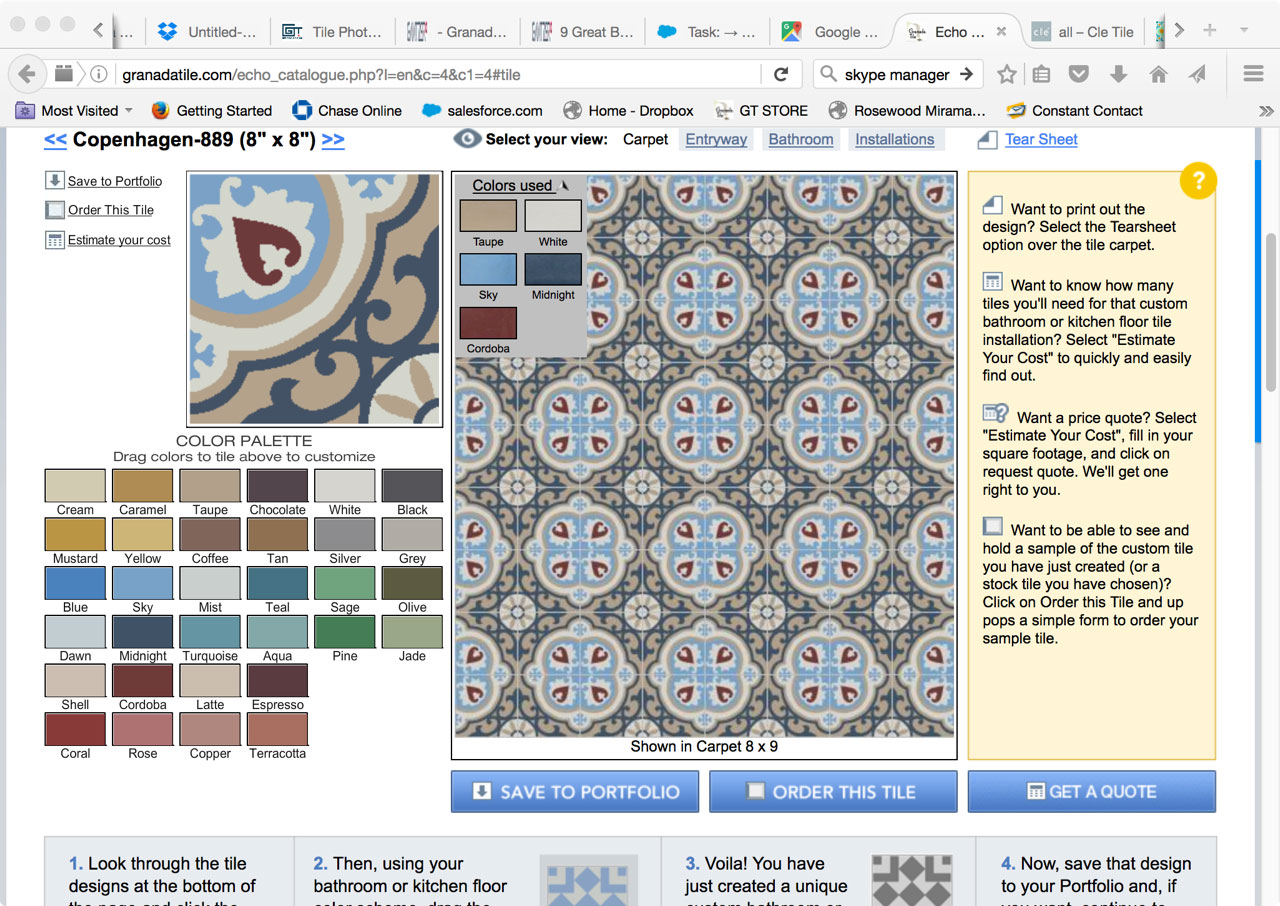 Perpignan is another possibility, a little more angular in its rendition: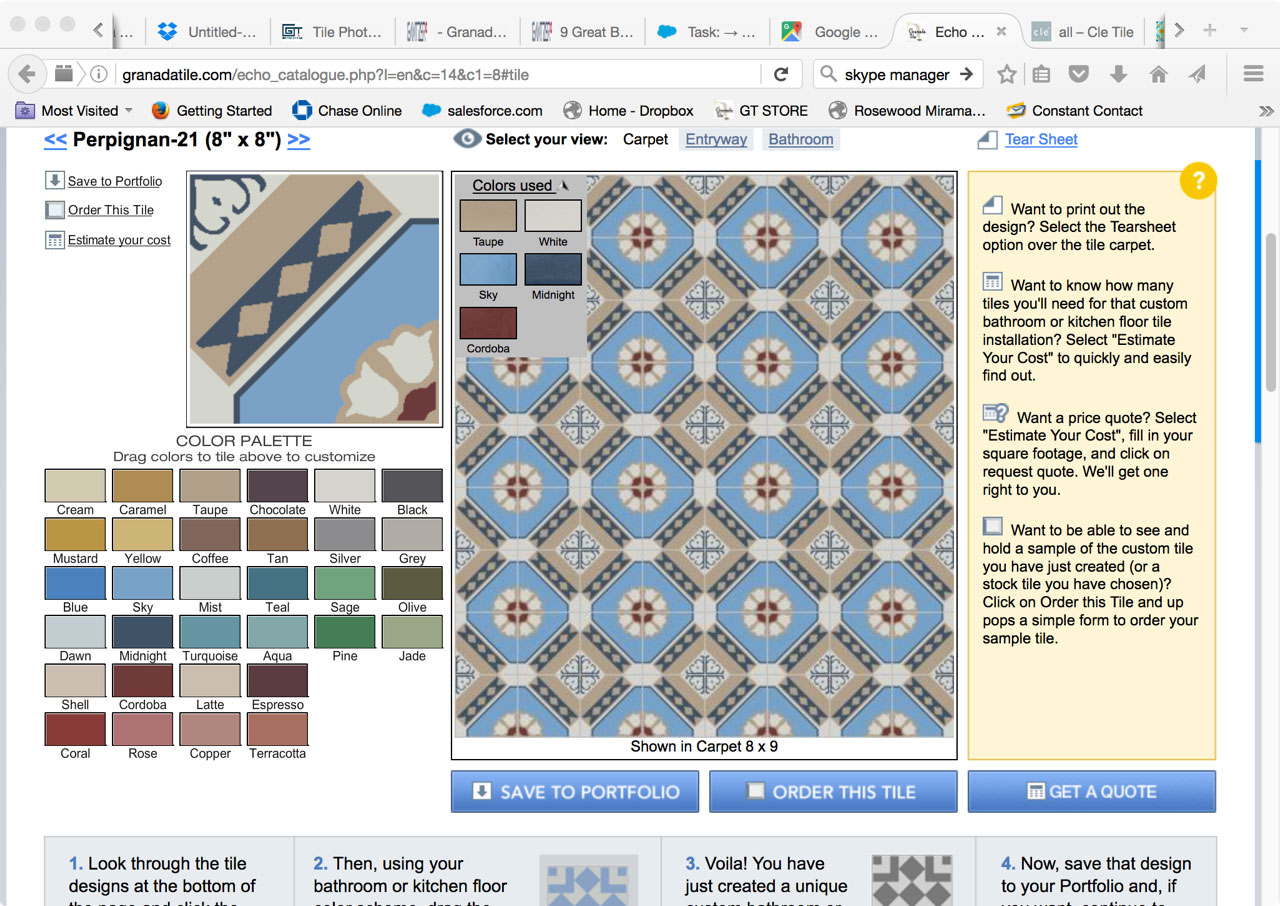 And here is yet another possibility, Provence.  Slightly more elaborate, it brings a airiness to this sky, cream, taupe, midnight and cordoba color scheme.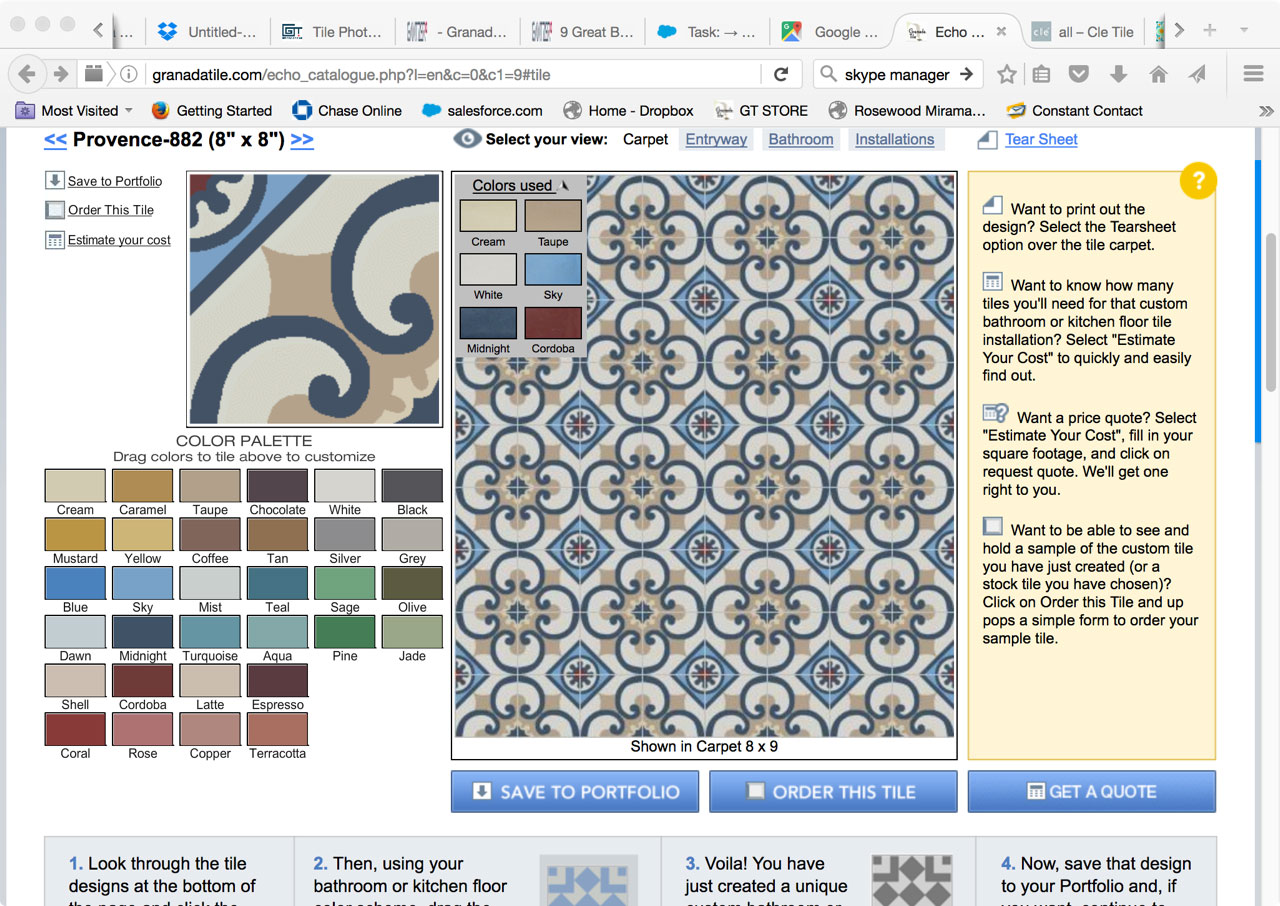 Let us help you discover or create the cement tile pattern of your dreams! We're happy to create a custom tile for your project or, if you're looking for something immediately, many of our most popular concrete tile designs, like the Cluny black and white cement tiles pictured above, are in stock and ready to ship out to you today! The qualities that make Granada Tile's cement tiles the choice of award-winning coffee shops and hot restaurants around the country — along with their beautiful designs and vivid colors, our concrete tile is long lasting, easy care and low maintenance — are the same ones that make it perfect for your home tile project, whether used as patio tile, porch tile, kitchen floor tile, kitchen backsplash tile, bathroom tile, shower tile or laundry room tile. Start by visiting our cement tile shop to peruse our large selection of in-stock handmade master-crafted cement tiles and then call us today at 213-788-4238 to discuss which of our encaustic tile designs would be perfect for your home or restaurant project. We're sure you'll fall in love with them before the grout even dries!