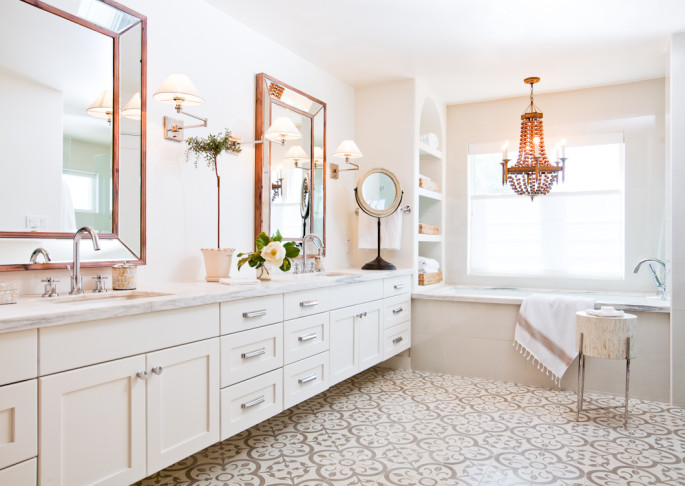 Check Out These Bathroom Trends Before You Remodel.
Are you considering a bathroom remodel this year? What color scheme should you choose? Should you go for bold color or stick with white? What about lighting? Faucet design? Steam shower? So many decisions! Good thing it's the time of year when the shelter magazines round up the best bathroom trends of the year. First up, Domino Magazine. Of course, we won't be shy! Patterned tile and bold color are front and center!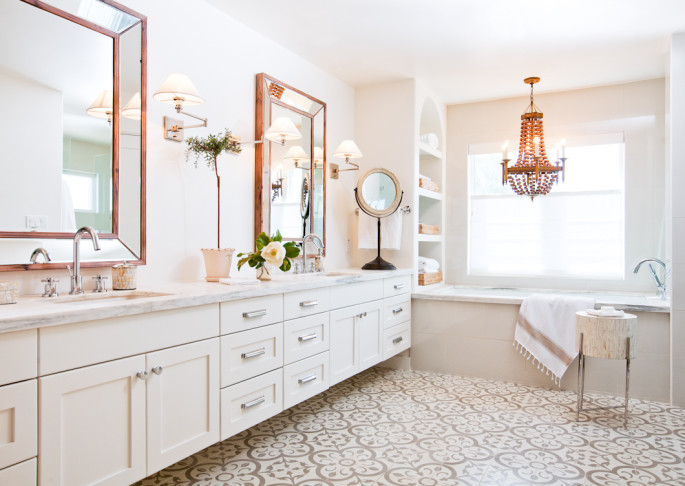 Especially hot are patterns influenced by Moorish and Mediterranean design. Blue and white and black and white are big. Or try an unusual color scheme! And handmade cement tiles are definitely the way to go. Granada Tile's cement tiles hit all these marks.
We've got over 40 vibrant colors and 400 eye-catching designs for you to choose from. Check out our interactive catalogue or peruse our cement tile shop to see our large selection of in-stock handmade master-crafted cement tiles. And, of course, we're here to help you make a decision. By the same token, you can call us at 213-788-4238. We'd feel happy to help you decide which of our encaustic tile designs would be perfect for your project.
We're sure you'll fall in love with your new cement tiles before the grout dries.