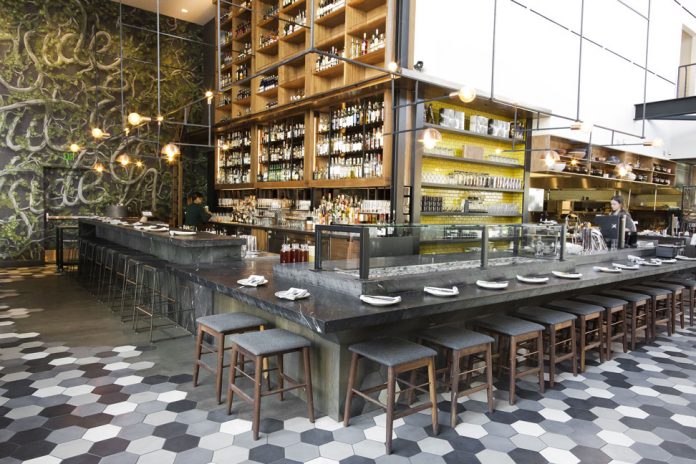 When it comes to remodeling a home, designing a new cafe, or improving the look of an office or workspace, choosing the best tile for the job can be a difficult choice. Thanks to their versatility, number of design options, and the ability to meet a range of budgets, designers are choosing to use concrete tiles more now than ever before. Take a look at the reasons below to see why concrete tiles are the best option for your next project.
Concrete tiles can be customized to fit any room size. Whether you are looking for a design-centric backsplash for a kitchen, rustic flooring for outdoor spaces or relaxing tones for a spa space, concrete tiles are arguably the most versatile option for designing your next space. Thanks to cutouts, designs and imprints, concrete tiles can match your aesthetic vision.
Using concrete tile benefits designers thanks to its uniqueness: each design installation can be tailored to the client's desire whether it is rustic, modern, or classic. Thanks to this versatility, concrete can assume virtually any shape, texture or pattern. Finally, if a client prefers the utilitarian look of stark gray, concrete can be utilized to match industrial design, but to truly enhance one's space, colored concrete is the best way to go when designing a new space.
Most tile options limit color palettes thanks to factory production; however, concrete allows customization that is limited only by the imagination. Use a soothing blues at a beachside getaway to create the ultimate retreat, or use graphic designs on a cafe backsplash as a contrast to the modern, clean lines of the bar. Thanks to the availability of a wide color palette for concrete tile, you can find the right shade to maximize your inspiration.
Unless a client prefers the classic, neutral tone of gray concrete, there is no reason not to enhance concrete with color. Thanks to a number of different products now available on the market, coloring concrete has never been easier. Manufacturers have an extensive palette of tones and shades to choose from to make sure every designer finds their requisite look. Designers can best utilize colored and decorative concrete to realize their vision, whether it be the rustic look of a pueblo in the Sonoran desert or rhythmic arabesque patterns.
When designing a space, staying within budget is everyone's top concern. With concrete tile, designers can meet their customers' needs thanks to its ability to be tailored to any budget. Ceramic tiles can cost anywhere between $11 and $22, natural stone between $20 and $50. Concrete tile, on the other hand, ranges between those two sets of numbers. This means designers can get a customized, durable, and design-forward look at a reasonable price. If a customer has a larger budget, designers can add detailing difficult to achieve with either stone or ceramic options.
Ideal for spaces with heavy foot traffic, concrete is one of the longest-lasting surfaces that can be installed. The strength of concrete tiles makes it perfect for cafes and restaurants. Its durability also prevents damage from moisture exposure which makes it suitable for humid climates, as well. In order to maintain the quality and look of concrete, it is best to seal it regularly to ensure it maintains its aesthetic appeal.
One of the more common objections to concrete tiling and flooring is the potential that it may crack. However, this look can achieve a rustic and organic look that some designers crave. These cracks can be further enhanced with staining, optimizing this organic design feature; adding stencils will create an impactful, unique look clients will love.
Green building has become the mantra for more homeowners and designers. Luckily, decorative concrete flooring and tiling is the perfect fit for creating an economically and environmentally friendly space. Not only is concrete low-maintenance and durable, it will also last a lifetime so it won't end up in a landfill which means that it's a money-saver and kind to the planet. Not only that, but concrete tiles are often made out of recycled materials, such as crushed glass.
When exposed, concrete floors can serve a dual purpose, functioning both as a foundation and finished floor. Because of this, it eliminates the need for carpeting and rugs which will eventually need replacing. In addition, concrete is also environmentally-friendly thanks to its energy efficiency and ability to improve indoor air quality, unlike ceramic tile which cools down houses during the winter and heats them up during the summer. If you are looking for an environmentally-friendly design source, concrete is the way to go.