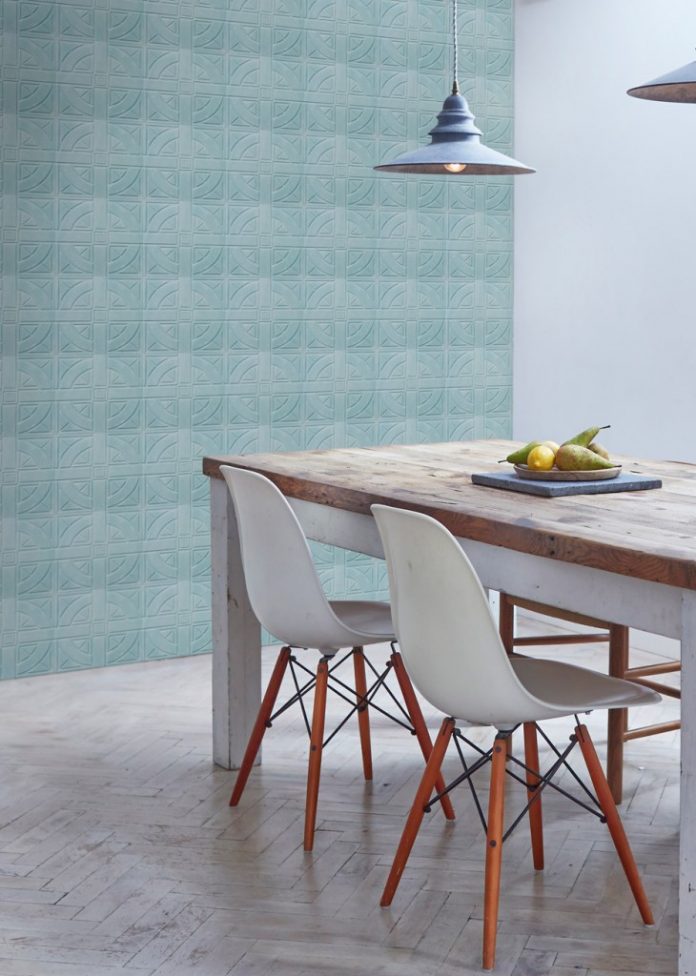 We're always curious to see what other tile designers are doing, especially when they are moving in a similar direction to what we've been exploring.  Lately, in a desire to explore more way to create cement tile designs, we been working to create embossed cement tiles which we will be introducing shortly.  So we were intrigued when we spotted the cement tile designs of British designer Lindsey Lang. Borrowing from the archives of the London Underground, she created these patterns in embossed cement.  It seems the old saying is true: great minds think alike!
The pattern above was inspired by the 1938 roundel design seen in ceramic panels in Aldgate East and Bethnal Green stations, while the chevron tile below, is based on a fabric pattern designed by British painter Enid Marx in 1938 that was used on the Piccadilly and Central line trains. When rendered in concrete, the material's matte finish gives the designs a look that is at once modern and vintage.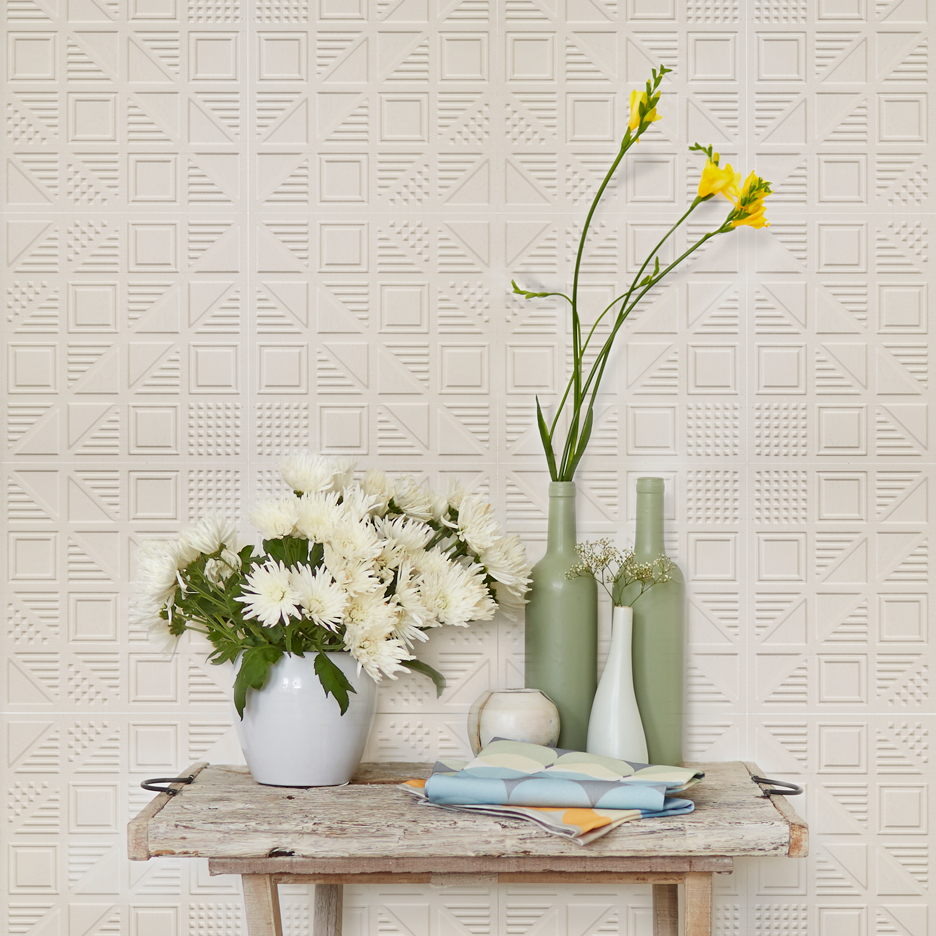 Many of our most popular concrete tile designs, like our Fez encaustic tile in blue and white and in black and white, our Cluny concrete tile and our Serengeti cement tile are in stock and ready to ship out to you immediately! The qualities that make Granada Tile's cement tiles the choice of award-winning coffee shops and hot restaurants around the country — along with their beautiful designs and vivid colors, our concrete tile is long lasting, easy care and low maintenance — are the same ones make it perfect for your home tile project, whether used as patio tile, porch tile, kitchen floor tile, kitchen backsplash tile, bathroom tile, shower tile or laundry room tile.  Start by visiting our cement tile shop to peruse our large selection of in-stock handmade master-crafted cement tiles and call us today at 213-788-4238 to discuss which of our encaustic tile designs would be perfect for your home or restaurant project.