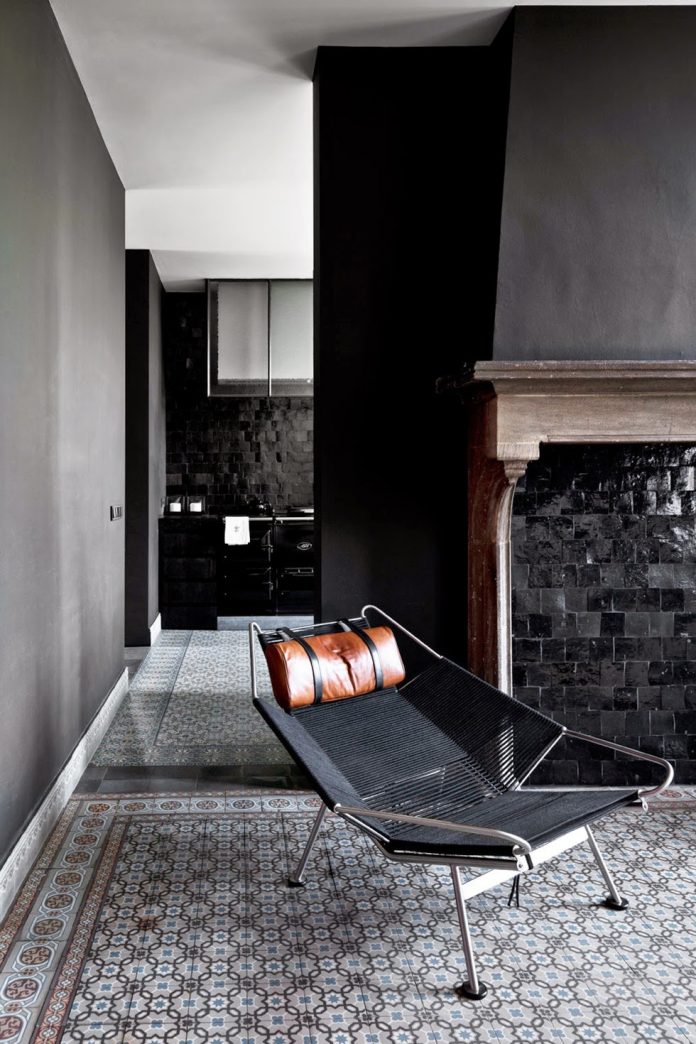 GET THE LOOk of the cement floor tile in this living room using Granada Tile's Bucharest concrete tiles in a custom color palette of chocolate, white, silver and blue[/caption] When it comes to choices in floor coverings, you know where we stand!  Cement tile, concrete tile, encaustic tile or, to put a French spin on it Carreaux de Ciment.  However you say it, we think that it's the best flooring out there.  Durable, beautiful, easy to clean and, since it absorbs water, way less slippery than other kinds of tile when used in wet rooms, such as bathroom floor tile, kitchen floor tile and patio tile.  And its decorative qualities mean that it can add a pop of color and a unique spin to your same old, plain old white kitchen when installed as a kitchen backsplash or bring vibrancy to your bathroom walls or your shower floor (even a few scattered in and amongst plain white subway tile will take your space from drab to fab).  So, course, when Rue Magazine predicts that tile is the hot floor trend for fall, we did a little happy dance. Some of their suggestions:
mix it with wood on your floor to lend a slightly industrial feel
use it in other spaces besides the kitchen or bathroom.  You know we're on board with that! We love it used as living room floor tile as in the photo above.
use it to blend the kitchen floor to the rest of the rooms in an open-plan style living space.
give character to your space.  We agree.  One look at the cement tile floors of Europe will convince you.
add a focal feature to a simple room.  A backsplash in a plain white kitchen, a fireplace outlined in cement tile, cement tile installed in the entry way or your home — are all ways to bring life to your space.
GET THE LOOK: If you'd like the recreate the look of this moody living room's floor tile in your own great room, kitchen floor tile, kitchen backsplash, bathroom floor tile or bathroom wall tile, take a look at our Bucharest encaustic tile in a custom color palette of chocolate, white, gray and blue: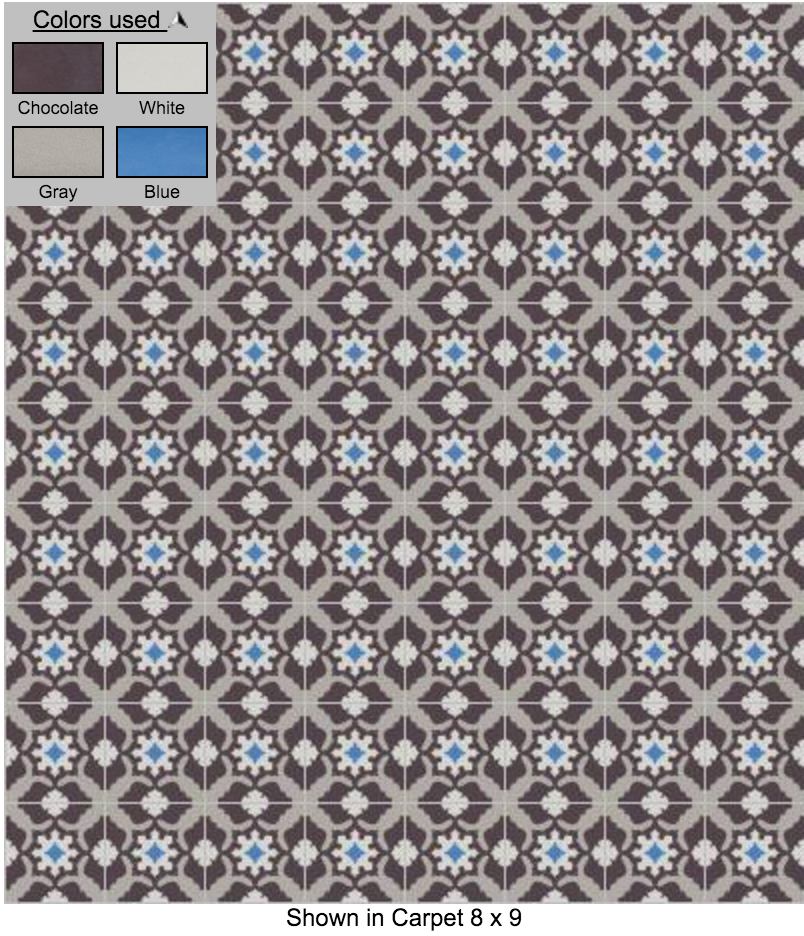 Looking to add a cement tile floor to your own living room space?  Many of our most popular tiles, like our Fez encaustic tile in blue and white or black and white, our Cluny concrete tile and our Serengeti cement tile are in stock and ready to ship! The qualities that make Granada Tile's cement tiles the choice of award-winning coffee shops and hot restaurants around the country — along with their beautiful designs and vivid colors, our concrete tile is long lasting, easy care and low maintenance — are the same ones make it perfect for your home tile project, whether used as patio tile, porch tile, kitchen floor tile, kitchen backsplash tile, bathroom tile, shower tile or laundry room tile.  Start by visiting our cement tile shop to peruse our large selection of in-stock handmade master-crafted cement tiles and call us today at 213-788-4238 to discuss which of our encaustic tile designs would be perfect for your home or restaurant project.