If you've got a living room, dining room, master bedroom or other room in your house with a fireplace, it's almost certain that the fireplace is the visual centerpiece of the room. If it's not — it should be! Fireplaces are much more than places to keep warm in the winter. They're the heart and literal hearth of your room. When it's time to give them a facelift, there's no better choice than cement tile patterns. Check out these five tips to craft your fireplace with gorgeous cement tile patterns and find out how you can take inspiration from well-known designers.
5 Tips to Craft Your Fireplace With Our Cement Tile
When the time comes to refinish your fireplace, it's important to take the right approach. Before you start, match the fireplace to the rest of the room, then choose the right tile pattern. Go with the right, high-quality tiles for durability and beauty, and use existing designers to inspire you. Then, keep your fireplace tiles looking great for years with minor maintenance! Let's look at each tip in a bit more detail.
Match Your Fireplace to the Room
The first step is to make sure you're matching the aesthetic of your room. The fireplace is your visual center, so you don't want it to clash with the rest of your design. If your room is done in earth tones, make sure your fireplace tiles use a complementary color pattern to match. If your room is deco, you don't want a rustic fireplace. Take some time to create the design you want in your mind and on our website.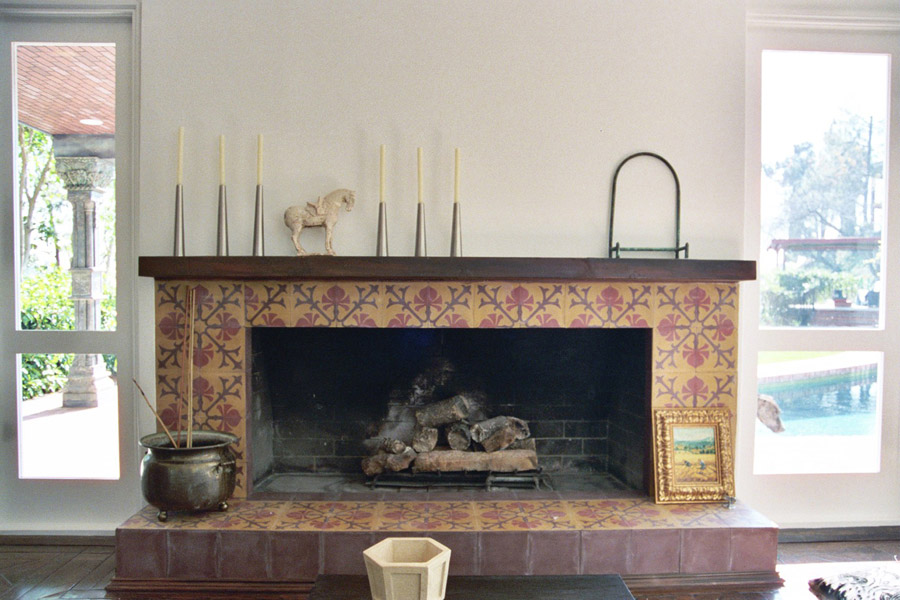 Choose the Right Tile Pattern
Once you have the right pattern and style in mind, check out all the options available from collections like Echo, Minis, Andalucia, Olvera and Relief. Not only do these tiles come in a wide range of color combinations and patterns, but each is available in different sizes and dimensions to help you match your mental image to the reality of your design.
Go With Granada Tile for Your Fireplace
Our cement tiles are an outstanding choice for your fireplace. These high-quality tiles will last much longer than typical ceramic tiles, won't be subject to tears like vinyl, are easy to install, and very low maintenance. If you don't see the perfect fireplace tile in our other collections, take a look at our What's New section and get in touch with us for information about true custom tile designs.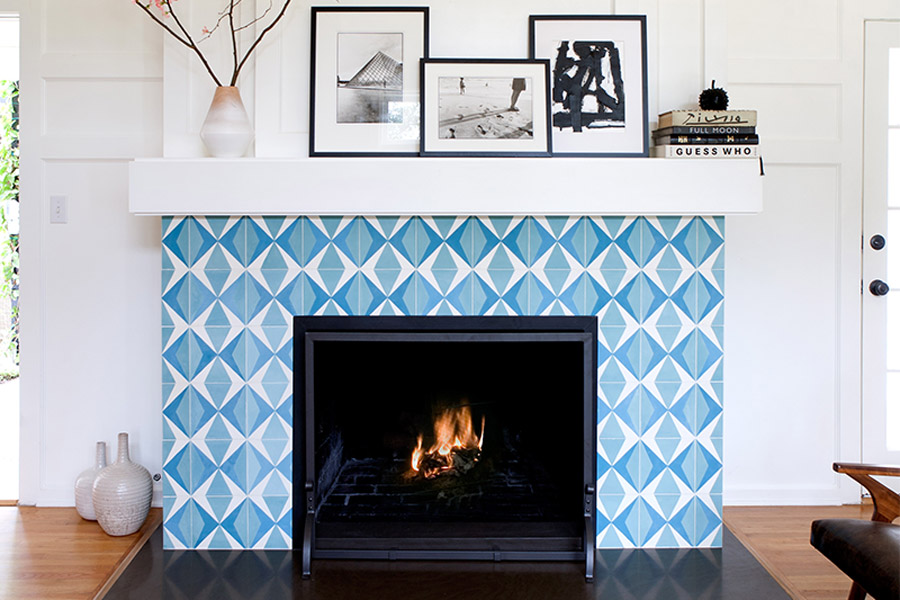 Use Existing Designers for Inspiration
If you're not sure exactly where you want to go with your new fireplace design, you can use well-known and successful designers for inspiration. Designers like Maria von Hartz and Annie Fitzgerald from Von Fitz Design, Studio Matsalla and many others have made great use of our patterns for their unique fireplace designs.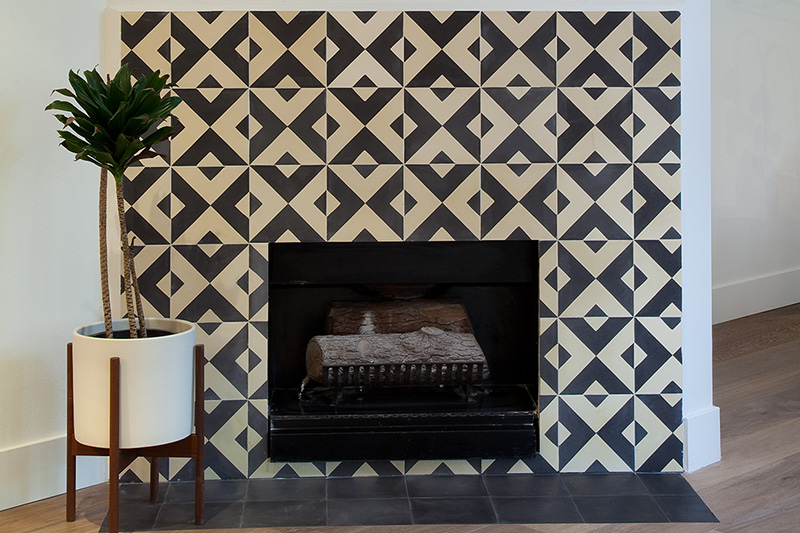 Keep Your Tiles Looking Great!
The great thing about cement tile is that it lasts for decades and, when properly sealed, requires very little maintenance. It can be spot-cleaned with non-abrasive, non-bleach, non-corrosive cleaners like all-natural solutions or basic soap and water.
If you're ready to take your new fireplace design to the next level, check out Granada Tile's in-stock patterns and get in touch with us. For more advice, call Granada Tile at 213-788-4238 or contact us online today!