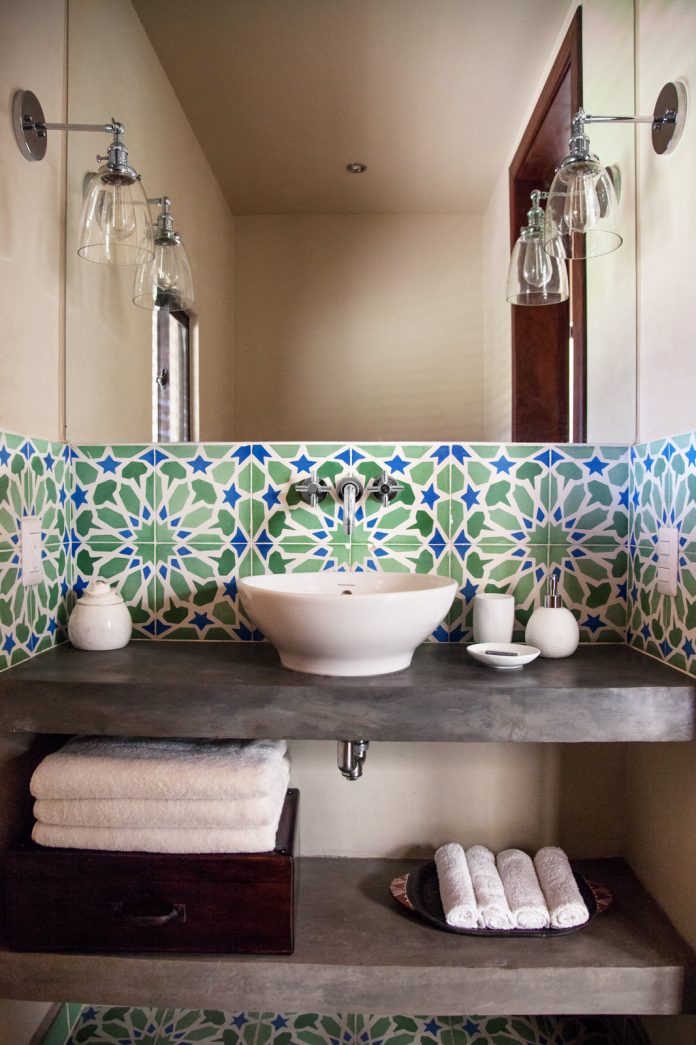 Located in Playa Santana, just a short distance from Granada Tile Company's cement tile factory, Meson Nadi, a boutique hotel, balances contemporary style and traditional Nicaraguan elements — including many examples of our striking cement tile patterns — to stunning effect: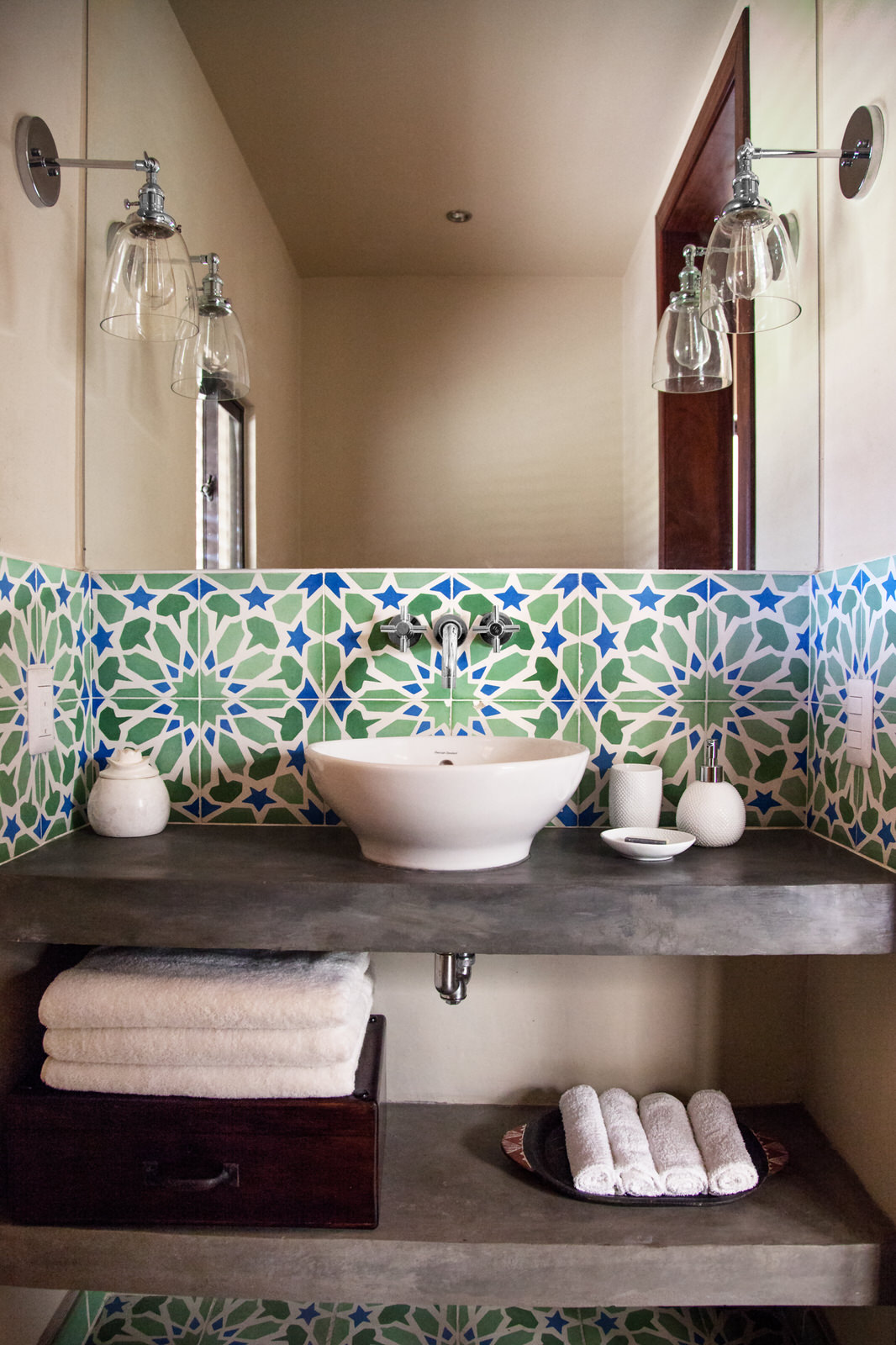 Alhambra cement tile for a soothing backsplash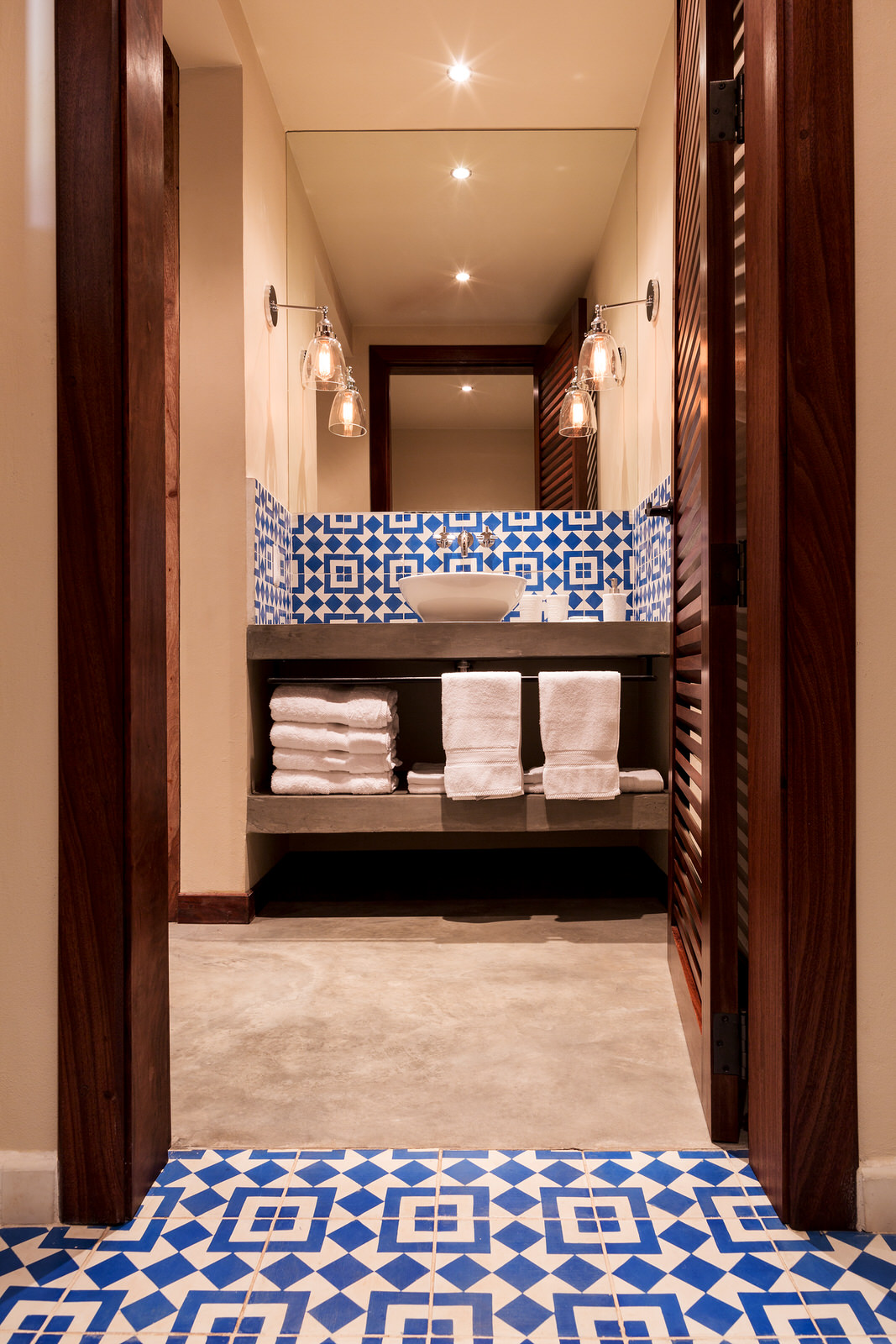 Fez cement tile pops against stark grey cement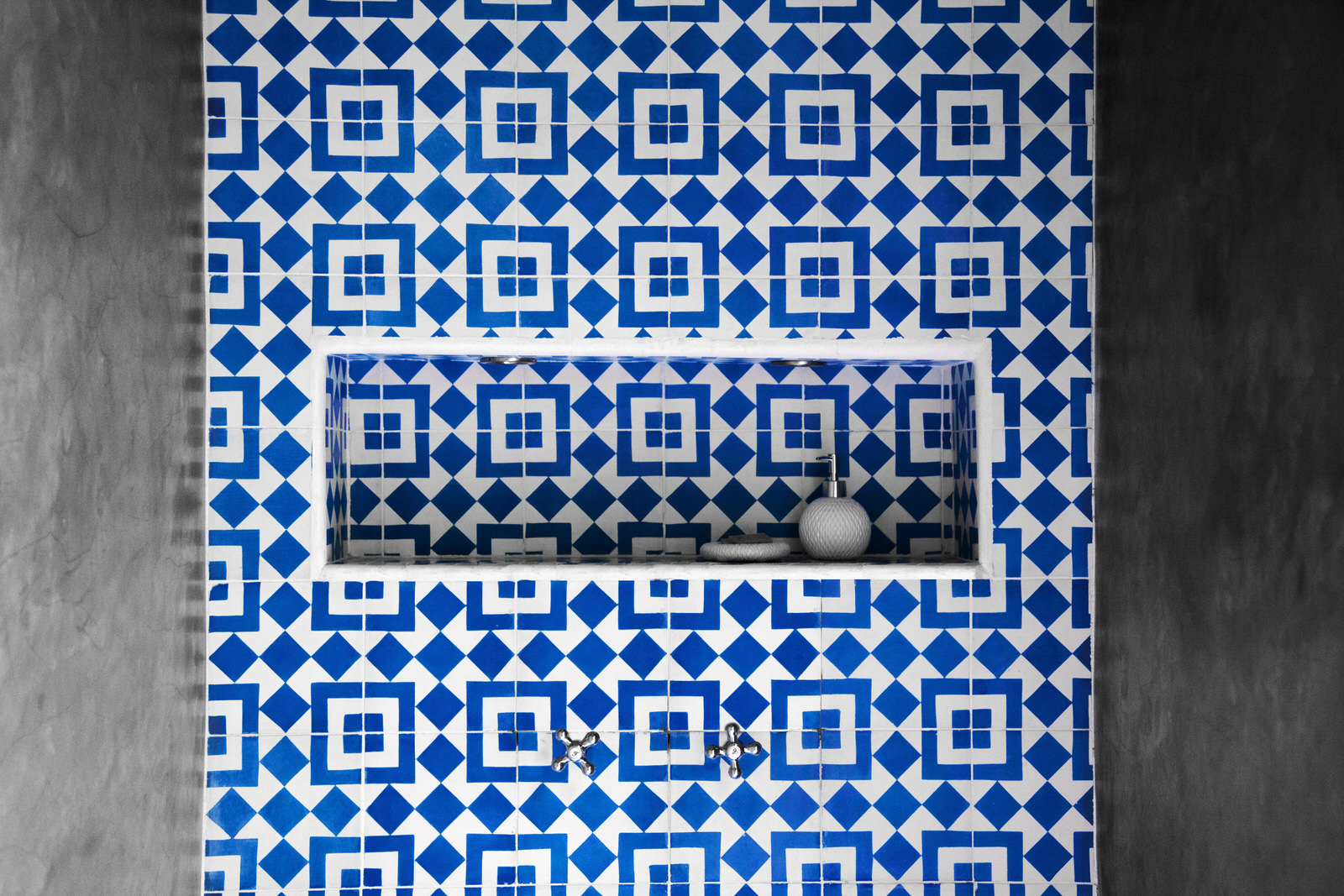 Fez encaustic tile in the shower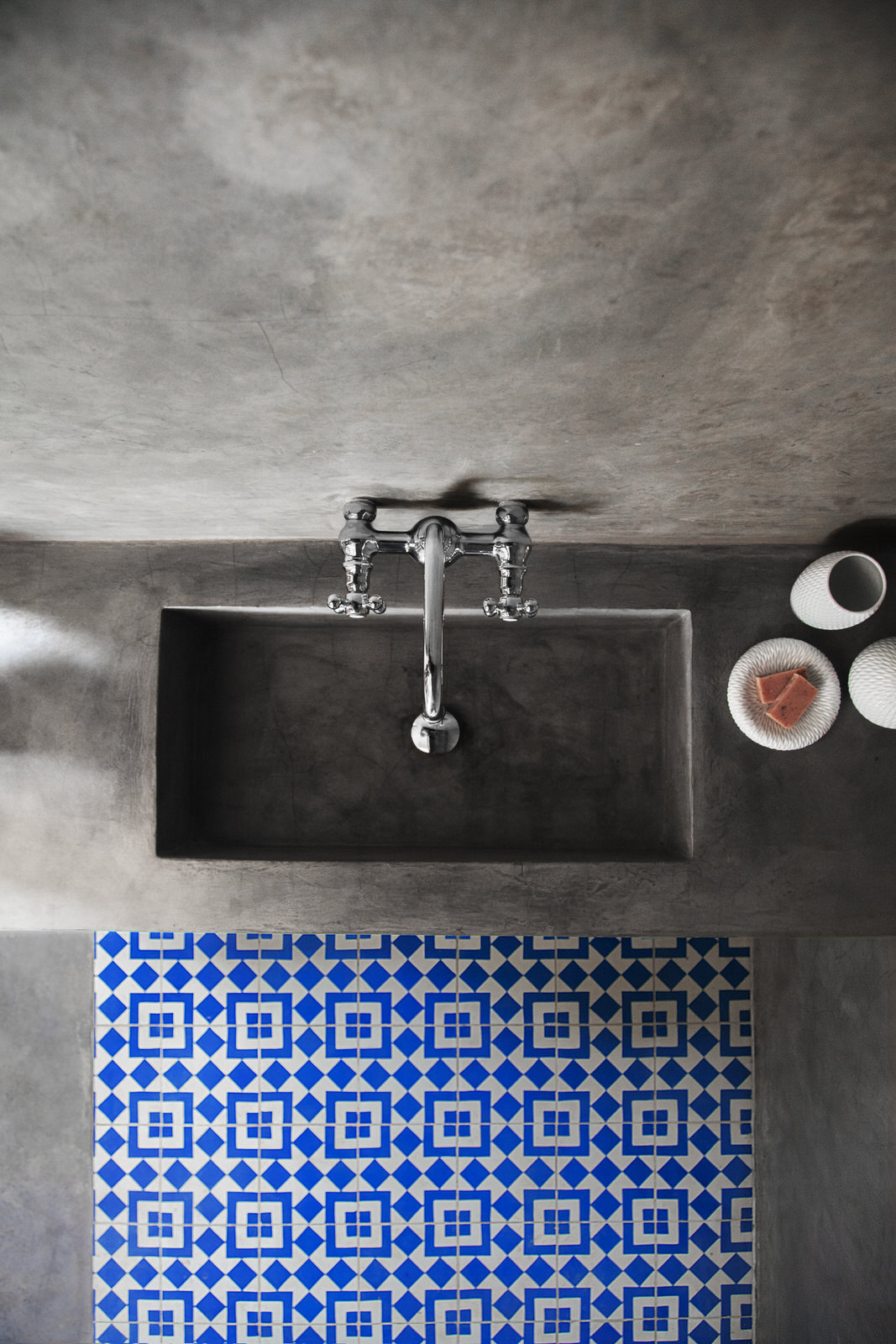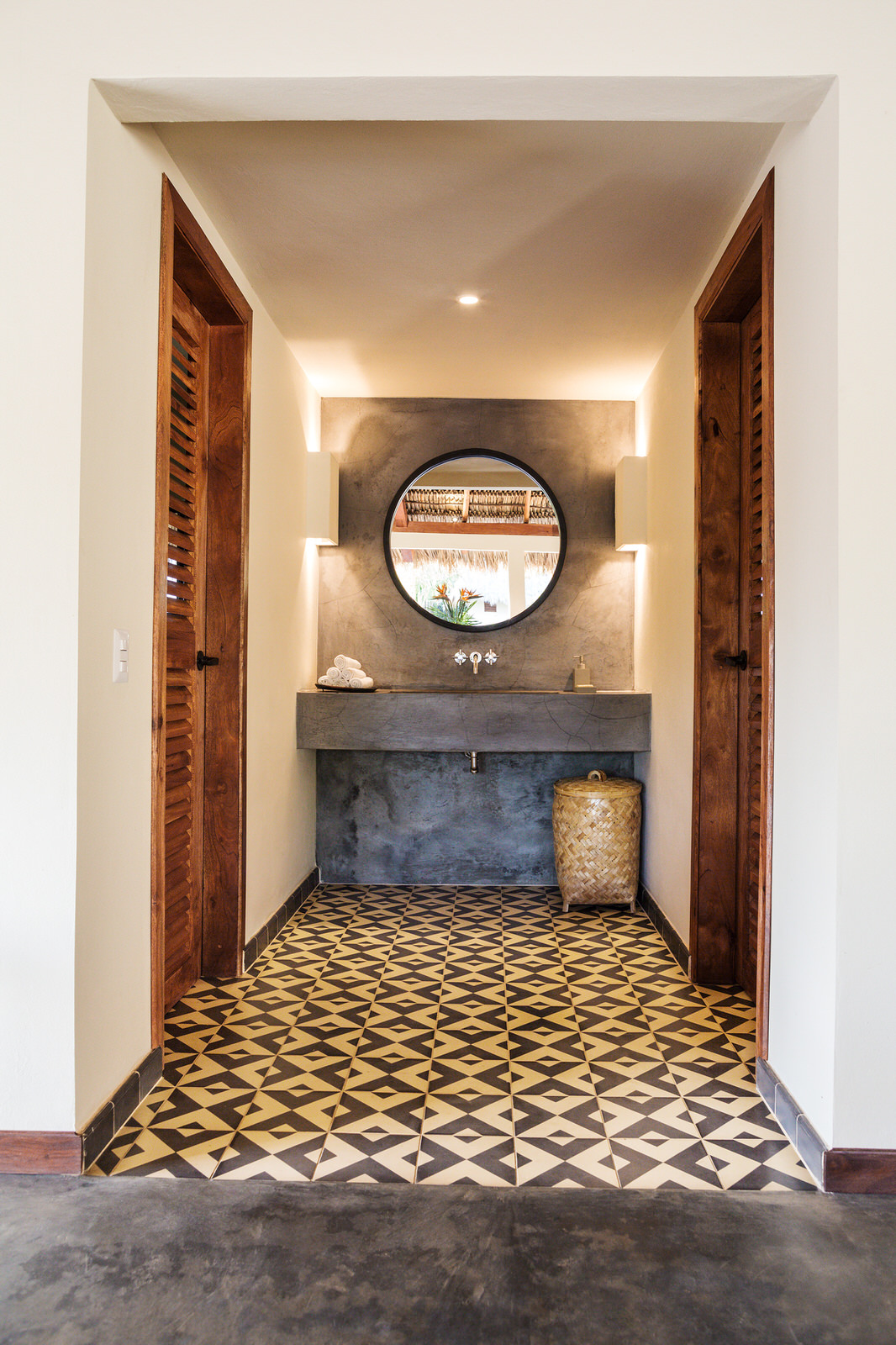 floor of Serengeti concrete tiles dazzles while, below, Toscano cement tile is a nod to old world style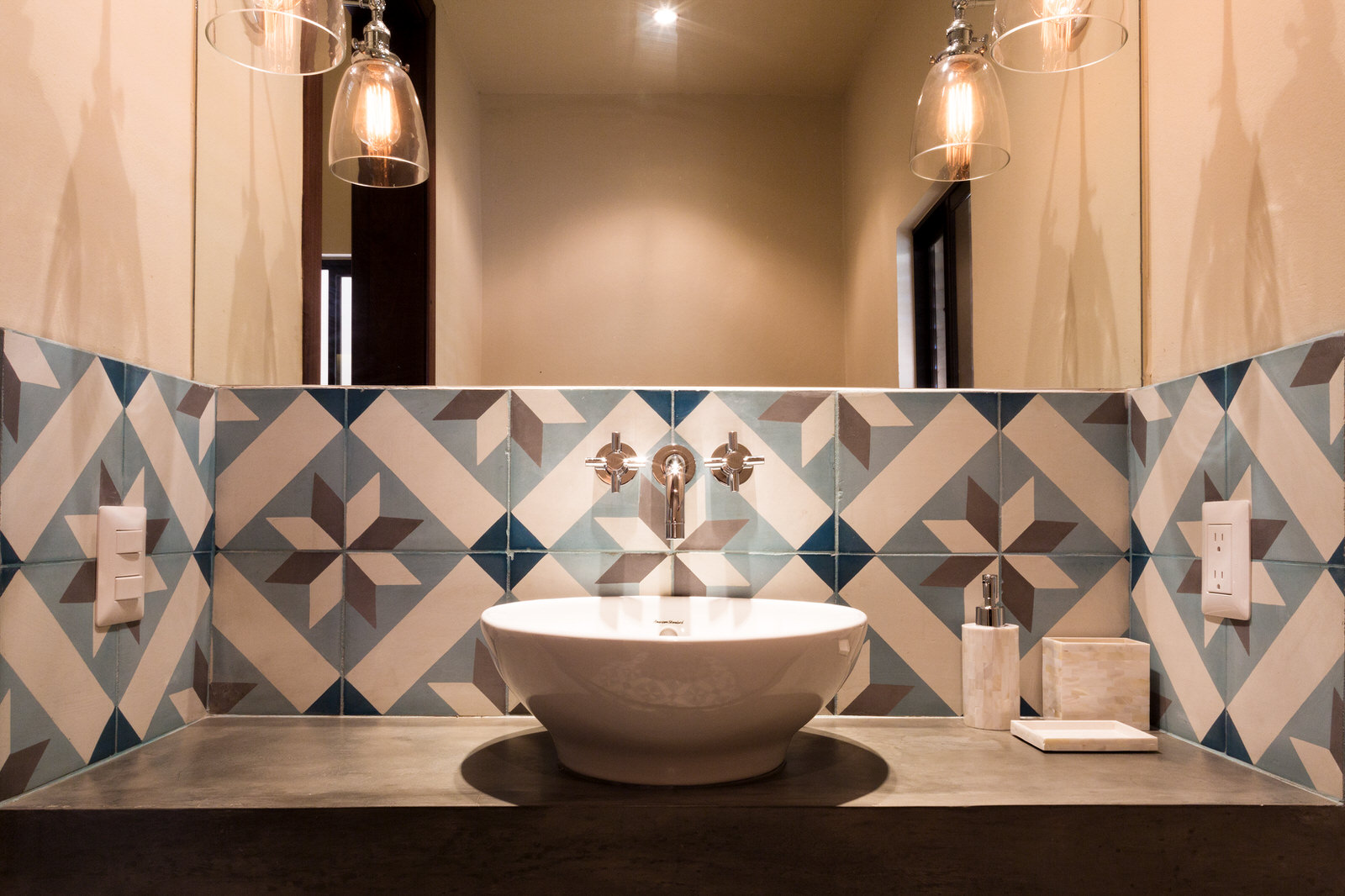 No wonder Vogue.com named Meson Nadi of the top ten Instagrammable hotels in the world! The qualities that make Granada Tile's cement tiles the choice of award-winning hotels, popular coffee shops and hot restaurants around the country — along with their beautiful designs and vivid colors, our concrete tile is long lasting, easy care and low maintenance — are the same ones that make it perfect for your home tile project, whether used as patio tile, porch tile, kitchen floor tile, kitchen backsplash tile, bathroom tile, shower tile or laundry room tile. Start by visiting our cement tile shop to peruse our large selection of in-stock handmade master-crafted cement tiles. Many of our most popular concrete tile designs, like the Fez encaustic tile and the Serengeti concrete tile pictured above, are in stock and ready to ship out to you immediately! Not sure which of our over 400 patterns to pick? We'd be delighted to help you chose the perfect design to accentuate the beauty of your project. Call us today at 213-788-4238 to discuss which of our encaustic tile designs would be best. We're sure you'll fall in love with them before the grout even dries!